Las Vegas is also known as the "Entertainment Capital of the World". It is a city filled with endless possibilities. The bright lights, world-famous casinos, and exciting nightlife make it a popular destination for tourists from all across the globe. Whether you're a first-time visitor or a seasoned veteran, you'll always discover something new in sin city. Let's explore some of the top activities and attractions in Las Vegas.
Explore the Las Vegas Strip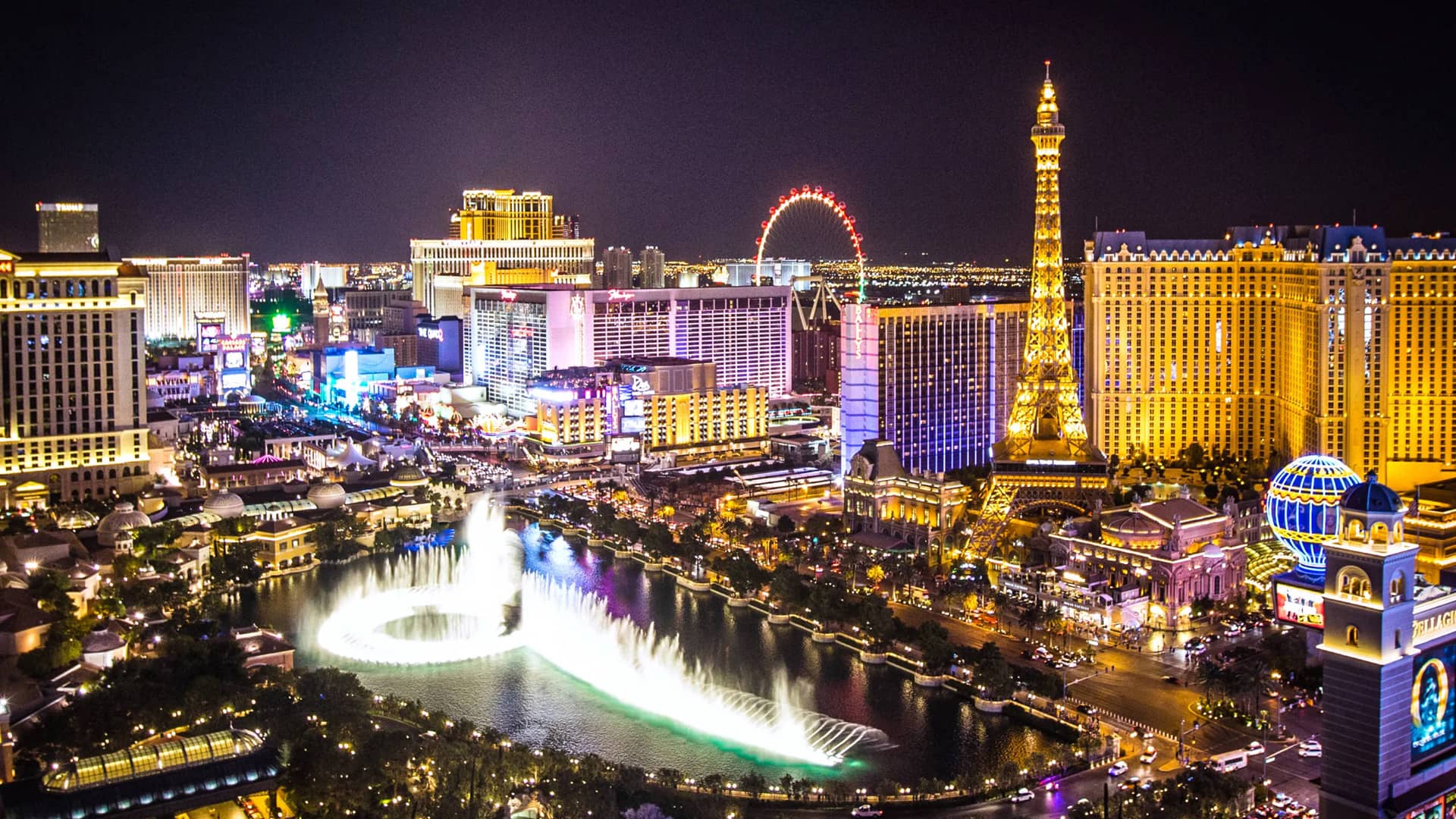 The legendary Las Vegas Strip is a four-mile stretch of South Las Vegas Boulevard. It has some of the most iconic hotels, casinos, and attractions. If you wish to experience the sights and sounds of Las Vegas, walking along the strip is a great option. On the strip, you will get plenty of opportunities to snap photos of famous landmarks. Some must-see attractions along the Las Vegas Strip include:
The Bellagio Fountains: The fountains in front of the Bellagio Hotel are one of the most iconic sights on the strip. The fountains shoot water up to 460 feet in the air, choreographed to music from classical to pop.
The High Roller: This 550-foot-tall observation wheel is the tallest in the world and offers stunning views of the Las Vegas skyline. Each cabin can hold up to 40 people, making it the best option for groups or families.
The Mirage Volcano: The Mirage Hotel puts on a free show each night where an artificial volcano erupts with fire and water, accompanied by music and lighting effects.
The Venetian: Modeled after the city of Venice, this hotel and casino feature gondola rides, a replica of St. Mark's Square, and an impressive collection of artwork.
The Cosmopolitan: This sleek and modern hotel and casino features a range of dining and nightlife options, including a rooftop bar with stunning views of the Las Vegas Strip.
Visit the Casinos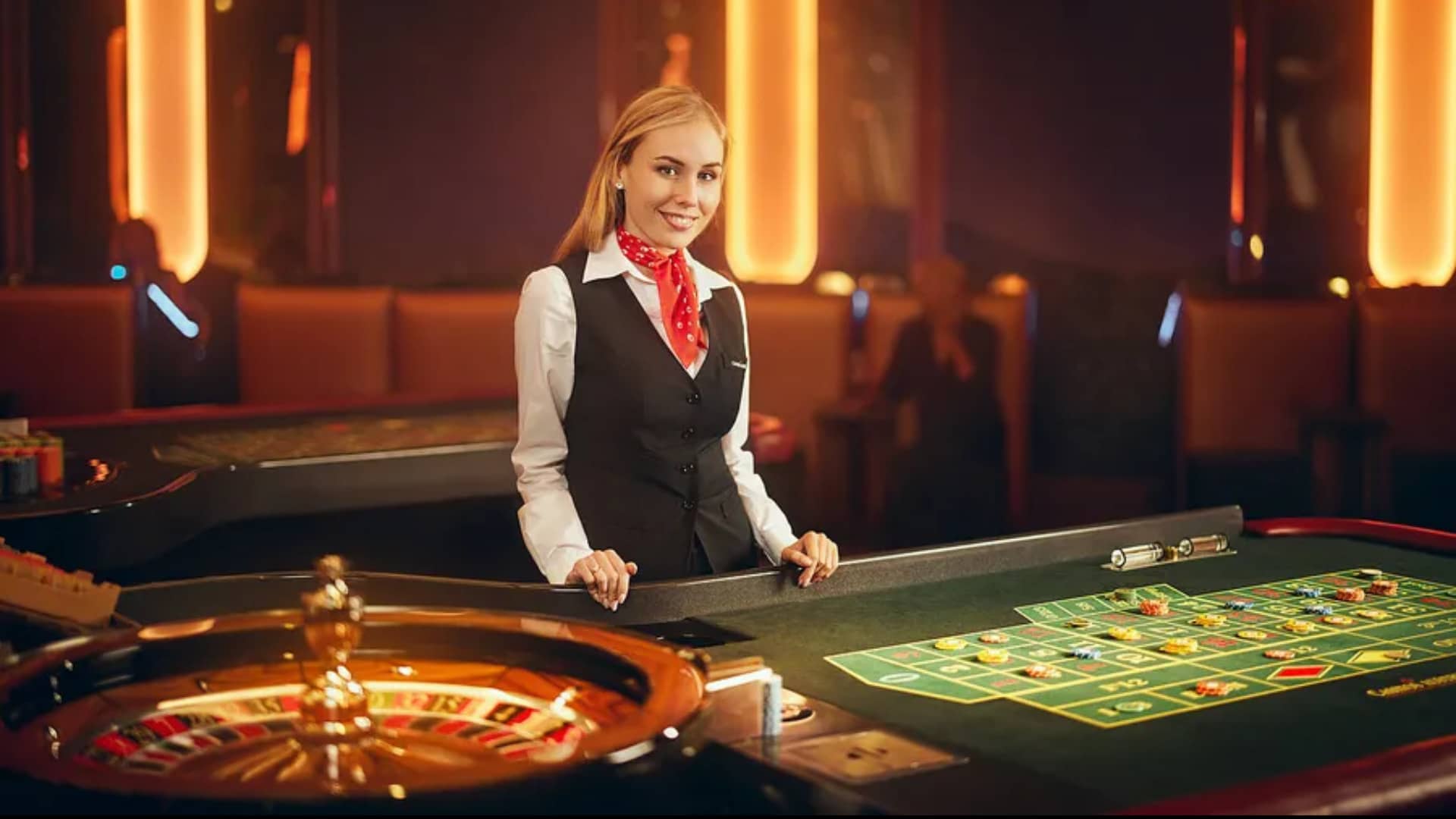 A trip to Las Vegas is incomplete without visiting the famous casinos. Having said this, we are not trying to promote gambling, and we are also not in favor of it. But still, everyone should visit these casinos. They have impressive feats of architecture and design, with each one offering its unique atmosphere and attractions. Some of the must-visit casinos on the Las Vegas Strip include:
The Bellagio: Besides its famous fountains, the Bellagio is also home to a world-class casino, high-end shopping, and several fine dining restaurants.
Caesars Palace: This iconic casino has been featured in numerous films and TV shows and is known for its Roman-inspired architecture and lavish amenities.
The Venetian: The design of the Venetian is like the canals of Venice, with gondola rides, upscale shopping, and a massive casino.
The Wynn: The Wynn is a luxurious resort and casino with upscale amenities like a golf course, spa, and several Michelin-starred restaurants.
Take in a Show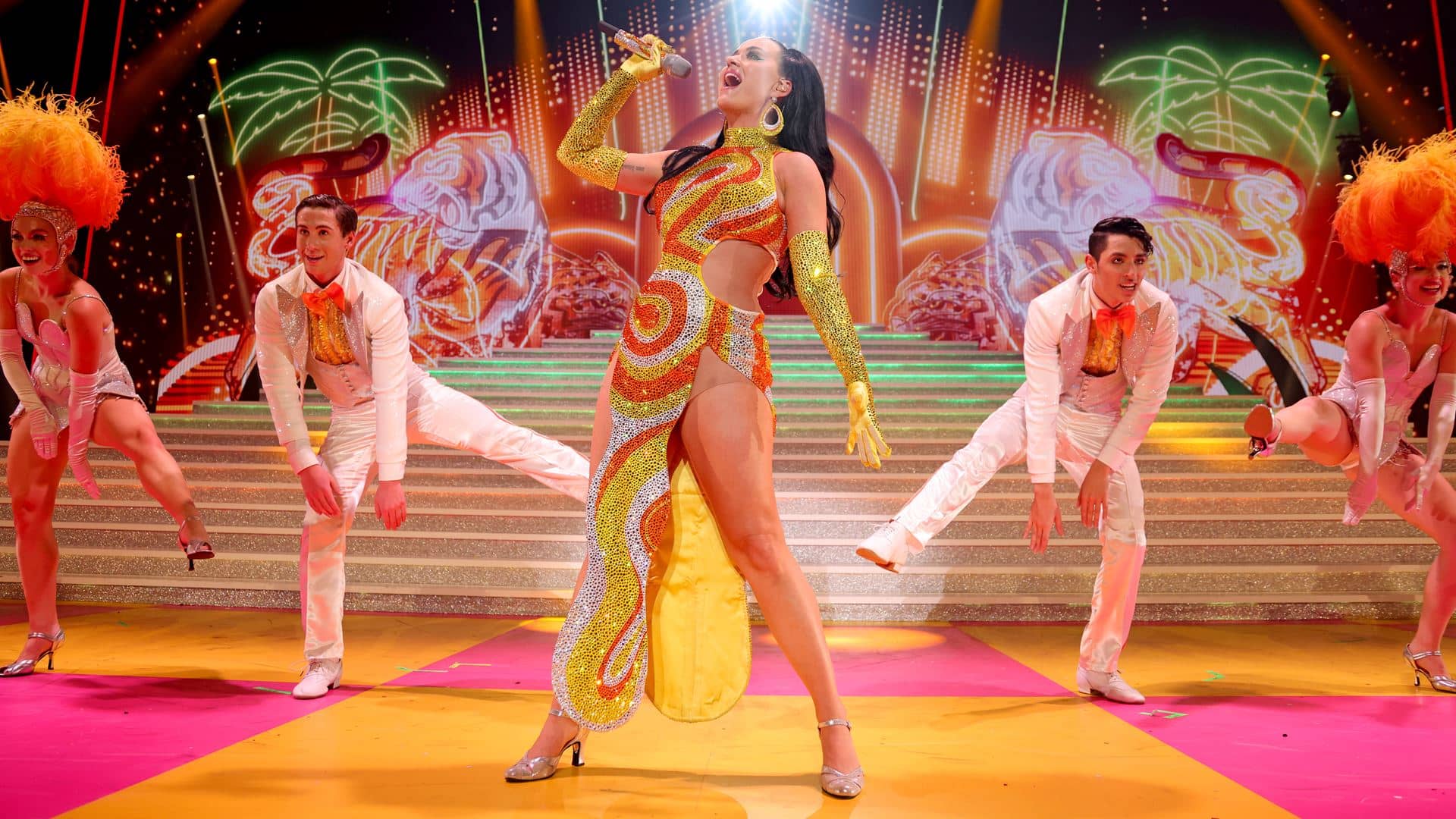 Las Vegas is known for its world-class entertainment. The Sin City hosts countless shows, concerts, and performances happening every night of the week. Whether you like magic, comedy, music, or dance, Vegas has something to offer everyone. The most popular shows on the Las Vegas Strip are:
Cirque du Soleil: This world-renowned circus troupe has several shows running in Las Vegas, including "O," "KA," and "Mystere."
Penn & Teller: This famous duo puts on a nightly magic show at the Rio Hotel, combining comedy and illusion for a truly unique experience.
Blue Man Group: The Blue Man Group's show at the Luxor Hotel is a high-energy mix of music, comedy, and multimedia effects.
Absinthe: This raunchy and irreverent variety show at Caesars Palace features acrobats, comedy, and burlesque for a one-of-a-kind experience.
Go Shopping
Las Vegas is no less than a shopper's paradise. The city has wide-ranging stores and shopping centers to suit every taste and budget. A few popular shopping destinations on the Las Vegas Strip include:
The Forum Shops at Caesars Palace: This upscale shopping center features high-end brands like Louis Vuitton, Gucci, and Versace. It also has a range of dining options and a free animatronic show.
Miracle Mile Shops at Planet Hollywood: With over 170 stores and restaurants, the Miracle Mile Shops offer a wide range of shopping options in a convenient location.
The Grand Canal Shoppes at The Venetian: Modeled after the canals of Venice, this shopping center features over 160 stores and restaurants.
The Shops at Crystals: This luxury shopping destination features high-end brands like Prada, Tom Ford, and Cartier, as well as a range of fine dining options.
Explore the Outdoors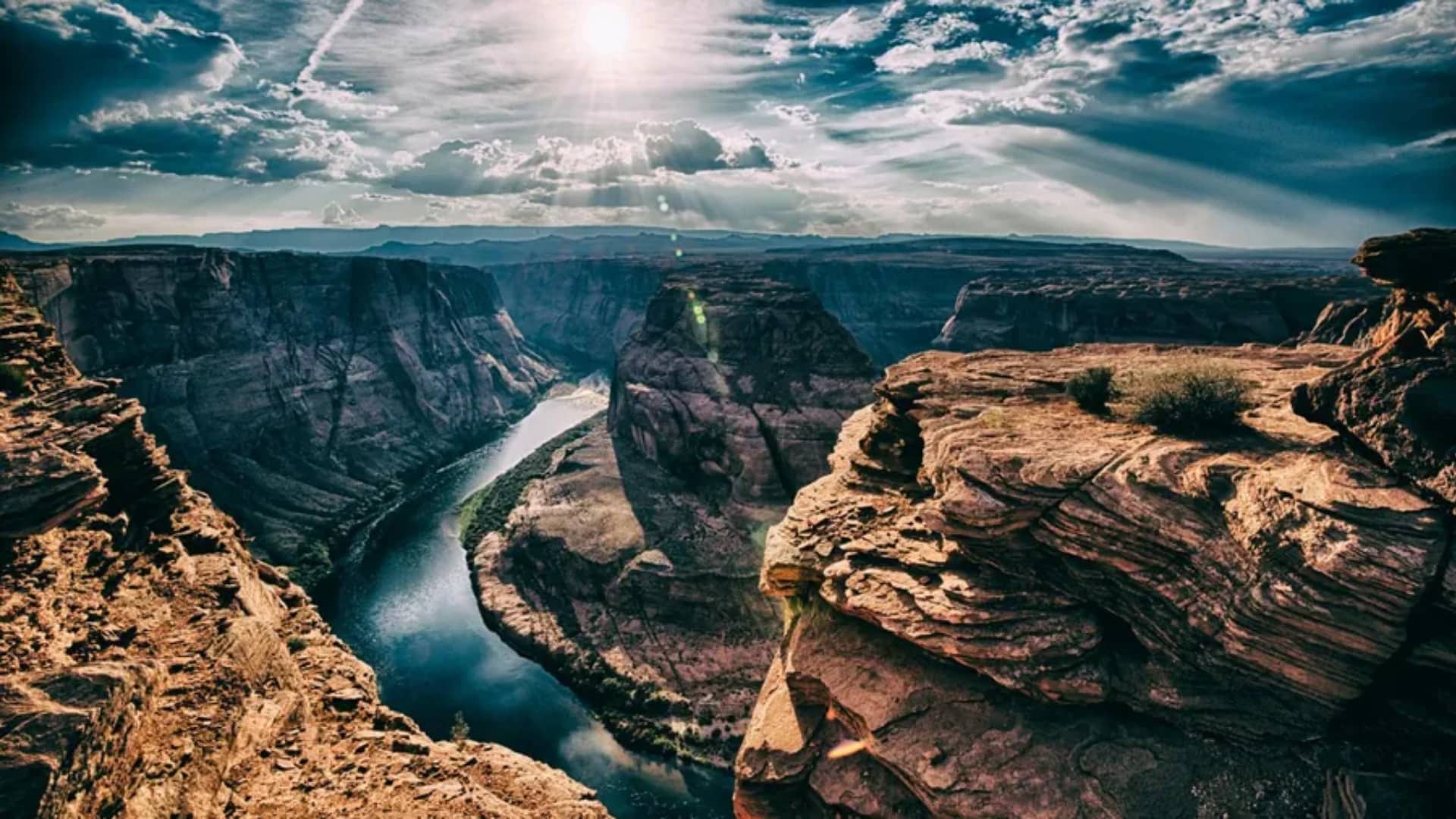 Las Vegas is famous for its glitz and glamour. But its surroundings have some stunning natural beauty. From hiking and rock climbing to water sports and scenic drives, there's plenty to explore in the great outdoors. Some popular outdoor activities near Las Vegas include:
Red Rock Canyon National Conservation Area: Located just a short drive from Las Vegas, Red Rock Canyon is a stunning conservation area that offers hiking trails, rock climbing, and scenic drives.
Grand Canyon National Park: The Grand Canyon is one of the most awe-inspiring natural wonders in the world. Visitors can take a helicopter tour of the canyon, hike along the rim, or even take a rafting trip down the Colorado River.
Lake Mead National Recreation Area: This massive reservoir on the Colorado River offers boating, fishing, swimming, and hiking opportunities. Here, you will also get some stunning views of the surrounding desert landscape.
Valley of Fire State Park: Located about an hour from Las Vegas, the Valley of Fire is known for its dramatic red rock formations, hiking trails, and petroglyphs.
Hoover Dam: Located just a short drive from Las Vegas, the Hoover Dam is a must-see attraction that spans the Colorado River between Nevada and Arizona. It was built in the 1930s and is still a remarkable achievement in engineering.
Try the Food
Las Vegas is home to a wide range of dining options. From Michelin-starred restaurants to casual eateries and food trucks, there are so many options to choose from. Sometimes, it can be hard to know where to start. Some of the best eateries in Las Vegas include:
Gordon Ramsay's Hell's Kitchen: This restaurant at Caesars Palace is modeled after the TV show of the same name. It features a menu inspired by the show's challenges.
Secret Pizza: This hidden pizza joint at the Cosmopolitan is a local favorite, known for its delicious slices and quirky decor.
In-N-Out Burger: Primarily located in California, In-N-Out Burger is a popular chain of fast food restaurants. It's a must-try for anyone visiting Las Vegas. Their burgers and fries are simple but delicious, and they offer it at unbeatable pricing.
Gordon Ramsay Steak: Celebrity chef Gordon Ramsay's steakhouse at the Paris Hotel and Casino is famous for its dry-aged steaks and impressive wine list.
Momofuku: This modern Asian restaurant at the Cosmopolitan features dishes like pork belly bao buns, ramen, and fried chicken.
L'Atelier de Joël Robuchon: This three-Michelin-starred French restaurant at the MGM Grand is known for its tasting menus and expertly crafted dishes.
Relax at the Spa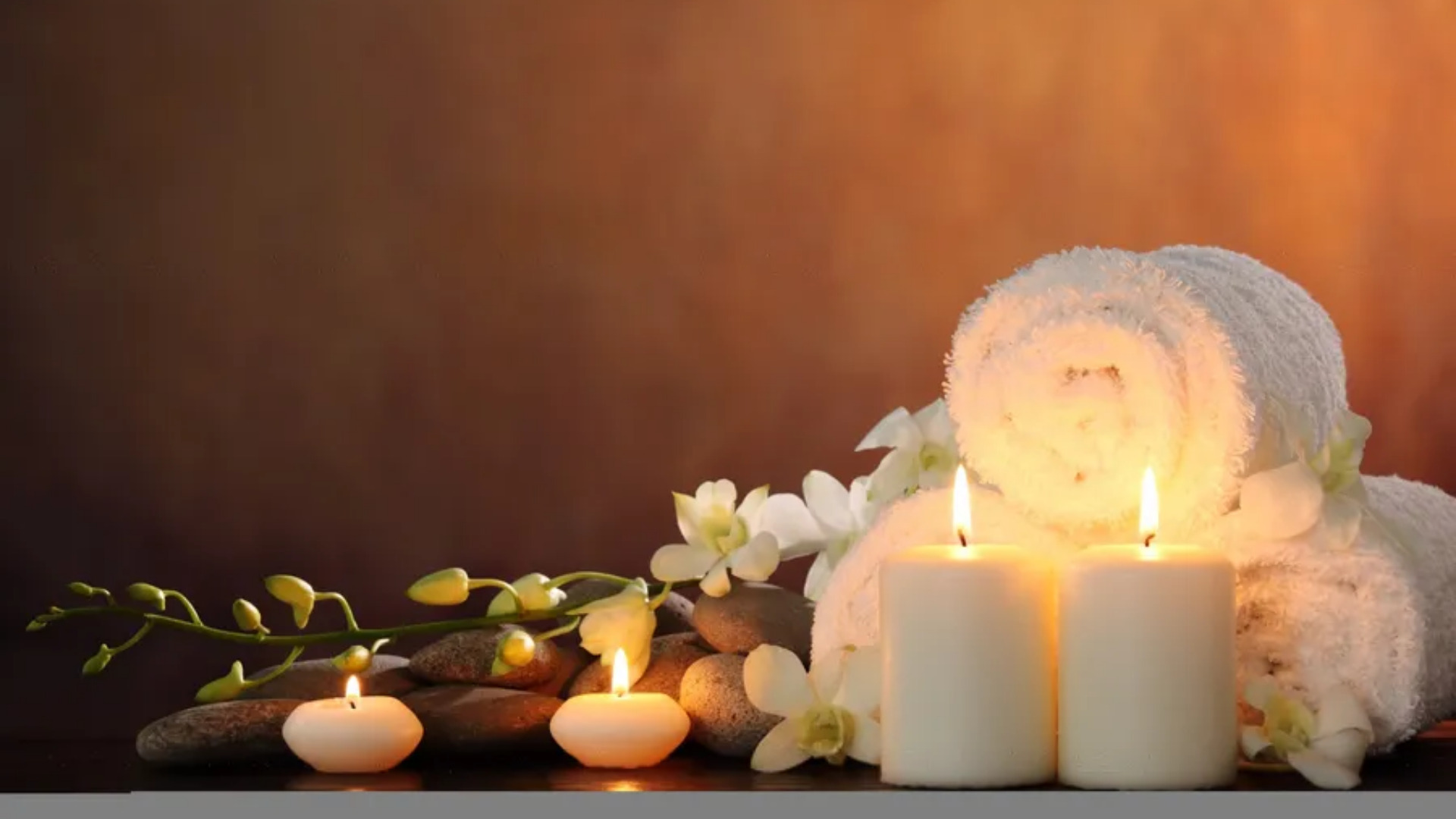 Las Vegas has some of the most luxurious spas in the world. The spa centers of the city offer a range of treatments and services to help visitors relax and unwind. Some of the top spas in Las Vegas include:
The Spa at Encore: This Forbes Travel Guide five-star spa features a range of massages, facials, and body treatments in a serene and luxurious setting.
Qua Baths & Spa: Located at Caesars Palace, this spa features Roman-inspired treatments like the "Ancient Rome Ritual" and the "Roman Bath" experience.
The Spa at Wynn: This spa at the Wynn Hotel and Casino features a range of treatments, including massages, facials, and body wraps, as well as a range of fitness classes.
Visit the Museums
The museums of Las Vegas show a glimpse of the city's history and culture. A few must-visit museums in Las Vegas are:
The Mob Museum: Located in downtown Las Vegas, the Mob Museum tells the story of organized crime in America through interactive exhibits and artifacts.
The Neon Museum: This outdoor museum features a collection of vintage neon signs from some of Las Vegas's most iconic hotels and casinos.
The National Atomic Testing Museum: This museum explores the history of nuclear testing in Nevada and features exhibits on the science of atomic energy and its impact on society.
Las Vegas has something for everyone. Whether you're a foodie, a history buff, or just looking for a fun and exciting vacation, Las Vegas has plenty to offer. From the bright lights and casinos of the Las Vegas Strip to the natural beauty of the surrounding area, there are so many things to see and do. Whether you're looking for an ultra-luxury or a budget-friendly experience, there are dozens of options to choose from. No matter how many times you visit, you'll always find something new on your every trip to Vegas.